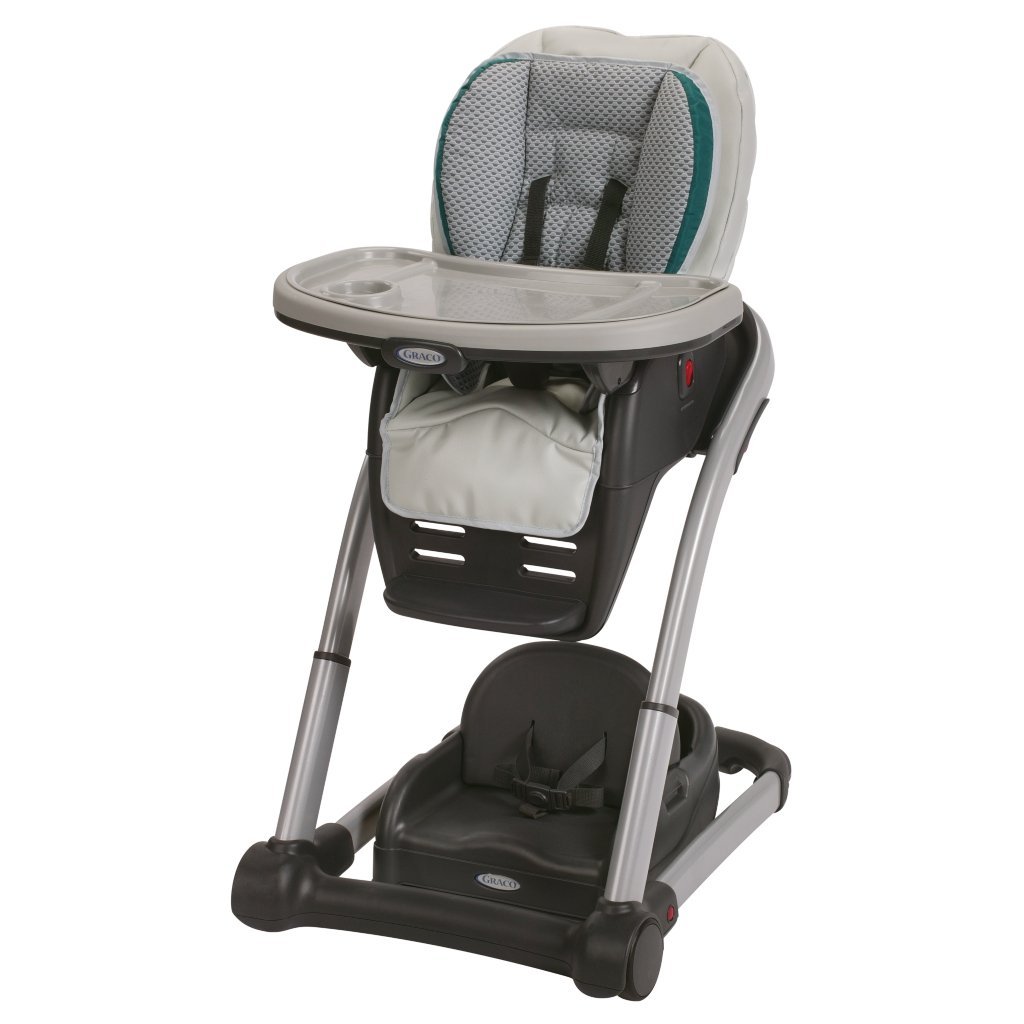 Personally, I hated buying regular high chairs when I first became a parent. You only use them when your kid is younger, and they become useless quite quickly as the kid outgrows them. I don't know about you, but I hate wasting money on limited purchases like that. Personally, that's why I always make a point to invest in a good 4 in 1 high chair.
These kinds of high chairs are incredibly useful because they can be turned into regular toddler chairs, once your child has outgrown the high chair stage. In this review, I'm going to review one of my favorite convertible high chairs, the Graco Blossom Convertible High Chair.
The Good
Let's start by looking at one of my favorite features of the Graco Blossom, the ability to convert it into different kinds of chairs. No longer do you have to ditch the high chair when your kids or kids outgrow them. With the Graco Blossom, you can easily convert into a variety of different chairs.
It starts out as an infant seat, then you can convert it into your standard high chair, then you can convert it into a booster seat (for both smaller infants and toddlers), before finally converting it into a regular toddler seat.
I love getting a good value out of the products I buy, and the Graco Blossom definitely succeeds in that category. Plus, you would think that it would be difficult to convert because of how many different kinds of seat it can be converted into, but that wasn't the case in my experience. Converting the 4 in 1 high chair was simple and relatively hassle-free.
I also personally enjoyed just how easy it was to clean the Graco Blossom. One of my kids has an unfortunate habit of making the most horrible messes when they eat. I have many horror stories that involve copious amounts of baby food being spilled everywhere.
But, cleaning the Graco Blossom is a breeze. The table can be pulled apart into three separate components and put in the dishwasher. As for the chair, I found that it took just a couple of wipes with a good antibacterial wipe, and the chair was as good as new.
Finally, I want to mention the chair's mobility. I typically find that convertible high chairs tend to be hard to move around, but again the Graco Blossom defies expectations. It is very easy to move around, especially when you consider that it is a 4 in 1 high chair.
The Not So Good
There is only one complaint I'd level against the Graco Blossom, and it isn't really a complaint so much as a warning. The Graco Blossom is quite bulky and takes up a lot of space. So, any parents interested in it should keep in mind that it does require a bit of space, so if you have limited space around your table, it may not be the chair for you.
If you are interested in the Graco Blossom 4 in 1 high chair, I'd encourage you to check it out on Amazon.
Conclusion
There are certain brands that you can trust all your heart with. Graco Blossom is one of them. With its 4 in 1 convertible chair, it has again justified the trust that people have in it. This chair comes with 4 adjustable heights, which is one of its most important features. With this chair, you can be sure that your baby won't outgrow it. It provides you full value for your money as it can be used for several years, without any hassles. Like most of the other Graco Blossom products, this 4 in one chair too will not disappoint you at all.